About the club
Children's Rugby
Rugby can be played by children of different shapes, whether they are heavily built and powerful or lean and quick.
Important
There are contraindications for health reasons, such as cardiovascular, musculoskeletal, or respiratory health conditions.
Why rugby?
Do you want to develop your child
but still haven't decided on the right sport? Bring your boys and girls to the training sessions at Narvskaya Zastava!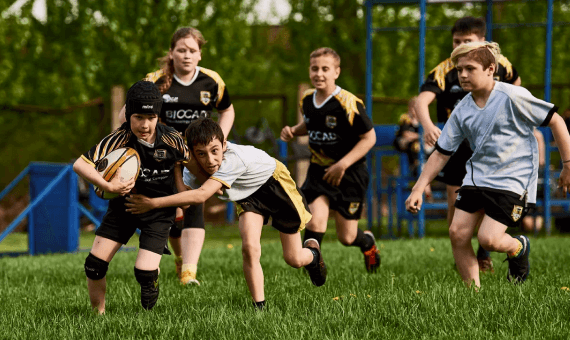 Rugby is an excellent game that will develop your child's physical skills and also teach them respect, togetherness and teamwork. Training is free for all children aged 8 to 12 years old.
Children's Rugby Academy Supervisor
Vladimir Mitrokhin
Training is available for all physical fitness levels.If you have any questions, please call or message us on social media